The Pez Museum is located in Burlingame, California.  We know what you are thinking.  A Pez Museum?? We thought the same thing!
Until we visited this wonderful and unusual museum in Burlingame.  The City of Burlingame is just south of San Francisco.  You will be treated to the largest collection of Pez dispensers and items on the planet.  Including the Guinness Book of World Record's largest Pez dispenser.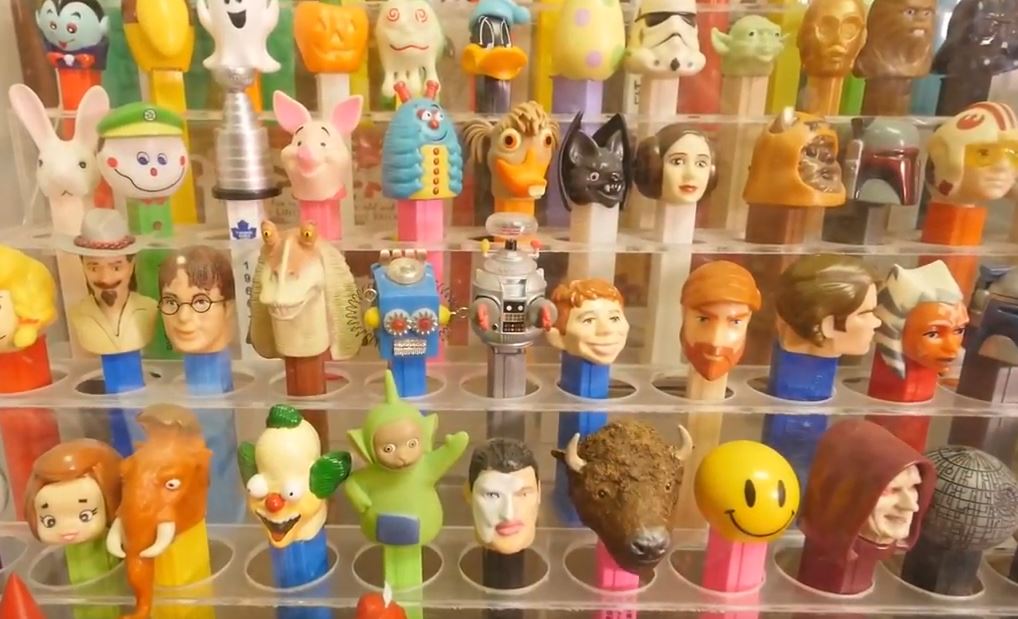 Most of us have collectables, however for owner Gary, it was Pez dispensers and he did what any of us would do if we have the largest collection of one item…he turned it into a museum.
We really enjoyed his insight and knowledge on Pez, but also candy and games as a whole.  And one of the things that took us by surprise was his collection of banned toys, in fact the largest.
The Pez Museum is not very large, and won't take you much time to go through but is well worth a visit.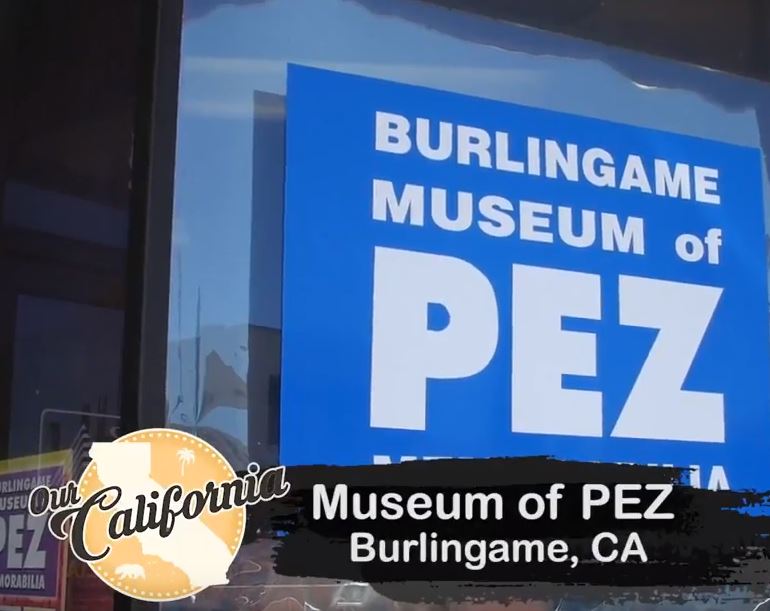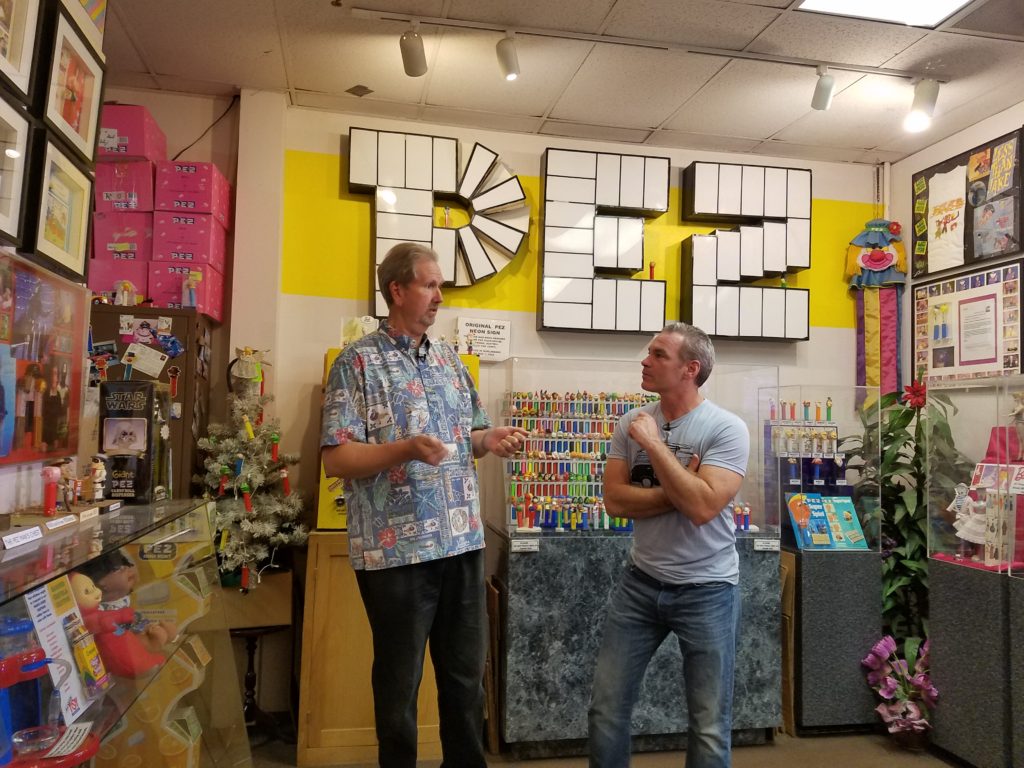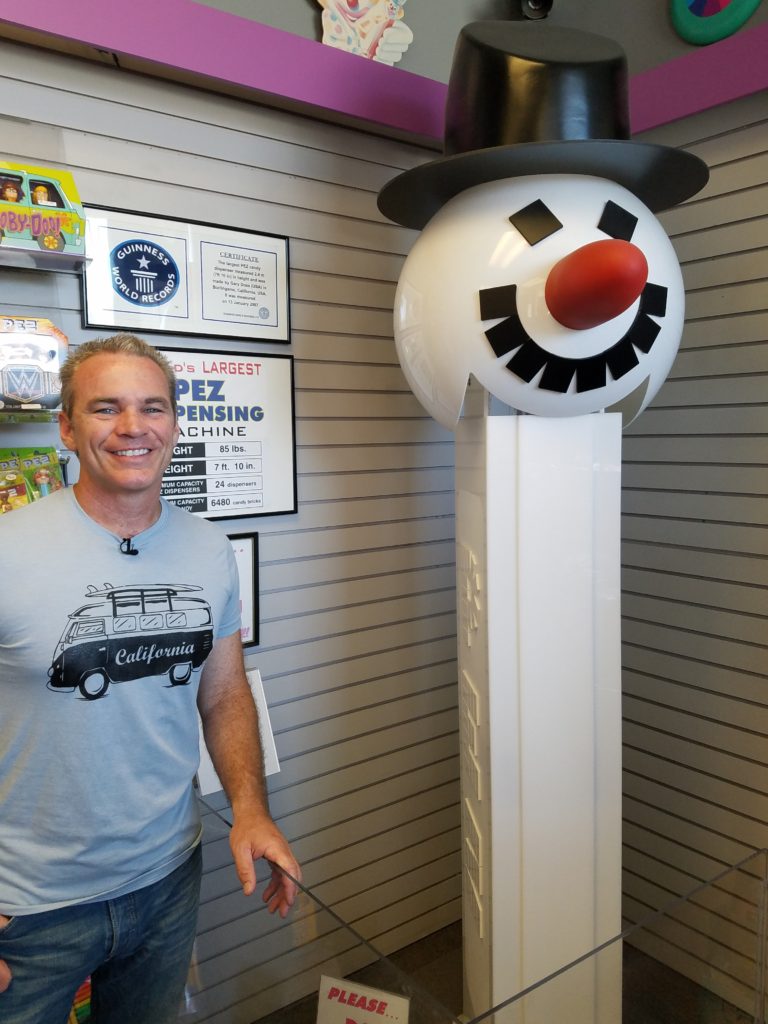 burlingame museum of pez memorabilia
Address: 214 California Dr.  Burlingame, California 94010
Contact: 650-347-2301