Sugar n' Spice in Newport, Beach is a perfect little stop on Balboa Island in Newport Beach. We discovered this frozen banana stand by accident and just had to drop in.
As you are strolling around in awe of the beautiful homes and waterways of the island, you can visit this walk-up window and indulge in a delicious frozen banana treat topped with your favorite items.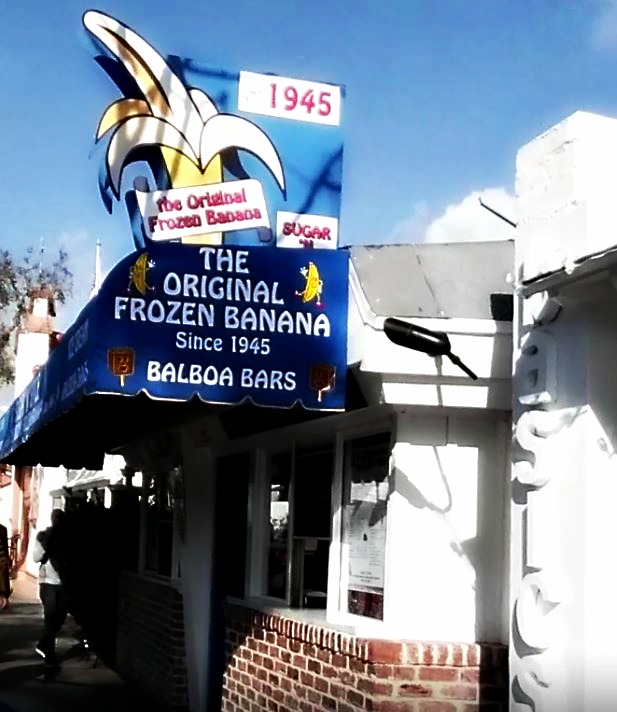 We had the most perfect, not too hard, frozen banana dipped in chocolate and Reece's peanut butter cups!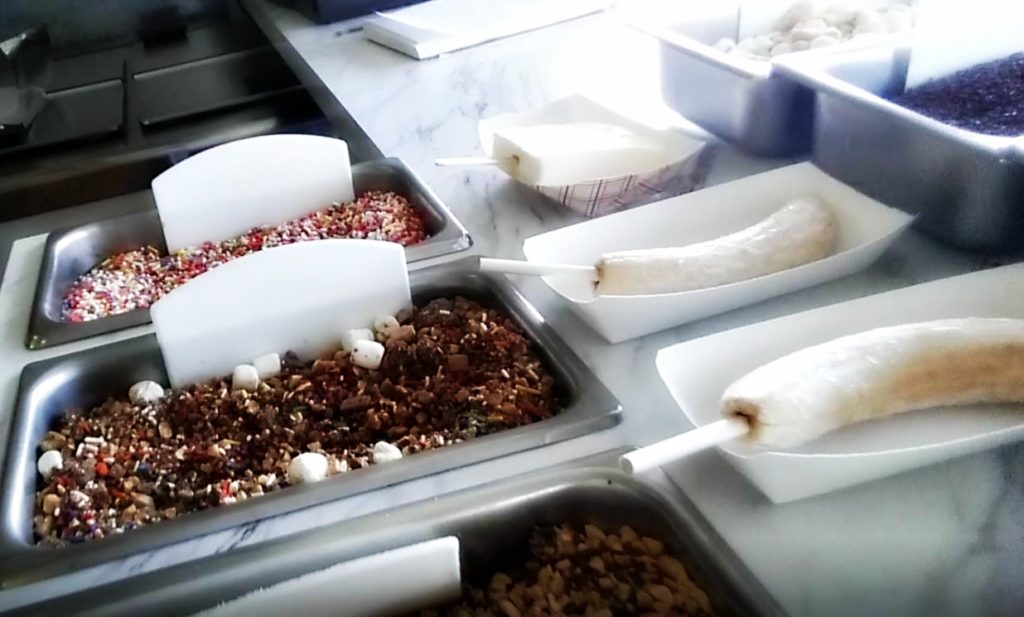 Let me just say YUM! And they also "made" us try a Balboa Bar, which is a huge ice cream bar with all our favorite toppings as well. Holy moly, what a fantastic sweet stop!
Sugar n' Spice (Banana Stand)
Address: 310 Marine Ave., Balboa Island, CA 92662
Contact: (949) 673-8907